Wondering what is popular in party supplies? We have made a collection of our favorite party kit inclusions. Find them and more on
our Etsy shop
!
Giant Balloons
Balloons are back, but not just plain old balloons, these are bigger and better. Round is key. Float them at the top of your party tent, add beautiful streamers as tails or fit one color balloon of a smaller size inside a larger, clear balloon for a multi-dimensional effect.
Striped Paper Straws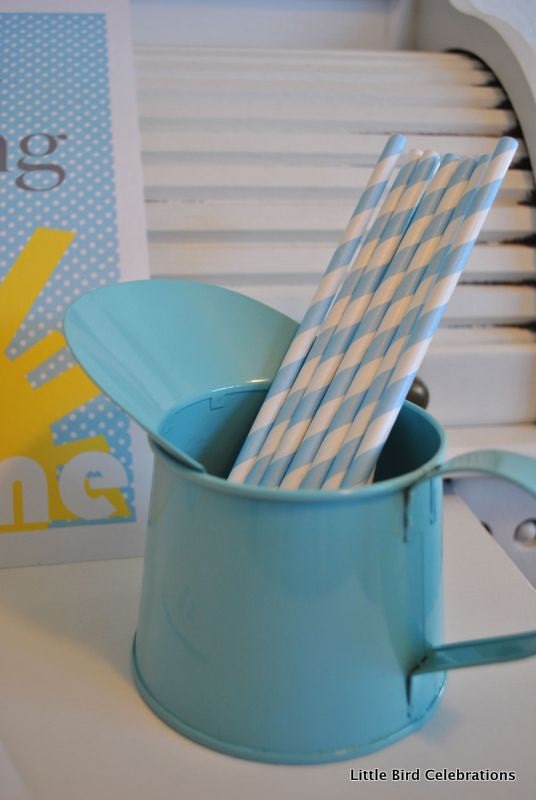 Striped paper straws can be found in a variety of colors, from baby blue for a sweet baby shower, to red and white for your circus themed celebration.
Glass Milk Bottles
A perfect pair to your striped straws. Old fashioned glass milk bottles. Can also be filled with chocolate milk, strawberry milk or even pink lemonade. If you are worried about these slipping our of little hands and shattering on the floor, you can also find these in plastic.
Baker's Twine
Colored Baker's Twine is not just for in the kitchen. Creative party planners are using twine for favor packaging, stationary embellishment and in party decor.
Kraft Paper- Tags, Envelopes, Notecards and Gable Boxes
Kraft Paper is everywhere. Since this type of paper is thicker and stronger than other papers, with a higher tear resistance, it has been used for stationary such as invitations, gift tags, embellishments, place cards. It's neutral color is perfect for rustic, beach or outdoorsy themes.