Are you as tired as I am of seeing those plain, boring photo frames or a little silver bell place card holders, or worse, just a white card stock folded paper with a printed name? Use these do-it-yourself place card holder examples to wow your guests!
Materials Needed: Card stock, Spools of thread, Lollipop sticks, Craft glue and Scissors.
Materials Needed: Heart shaped craft punch, Bright white ink, Scissors, Glue, Colored paper.
Materials Needed: Notecards with rounded edges, Small hole punch, a variety of old skeleton keys, ribbon.
Materials Needed: Large flat tray, Filler for the bottom of the tray such as moss, flowers, river rocks or sea glass, striped paper straws, card stock paper.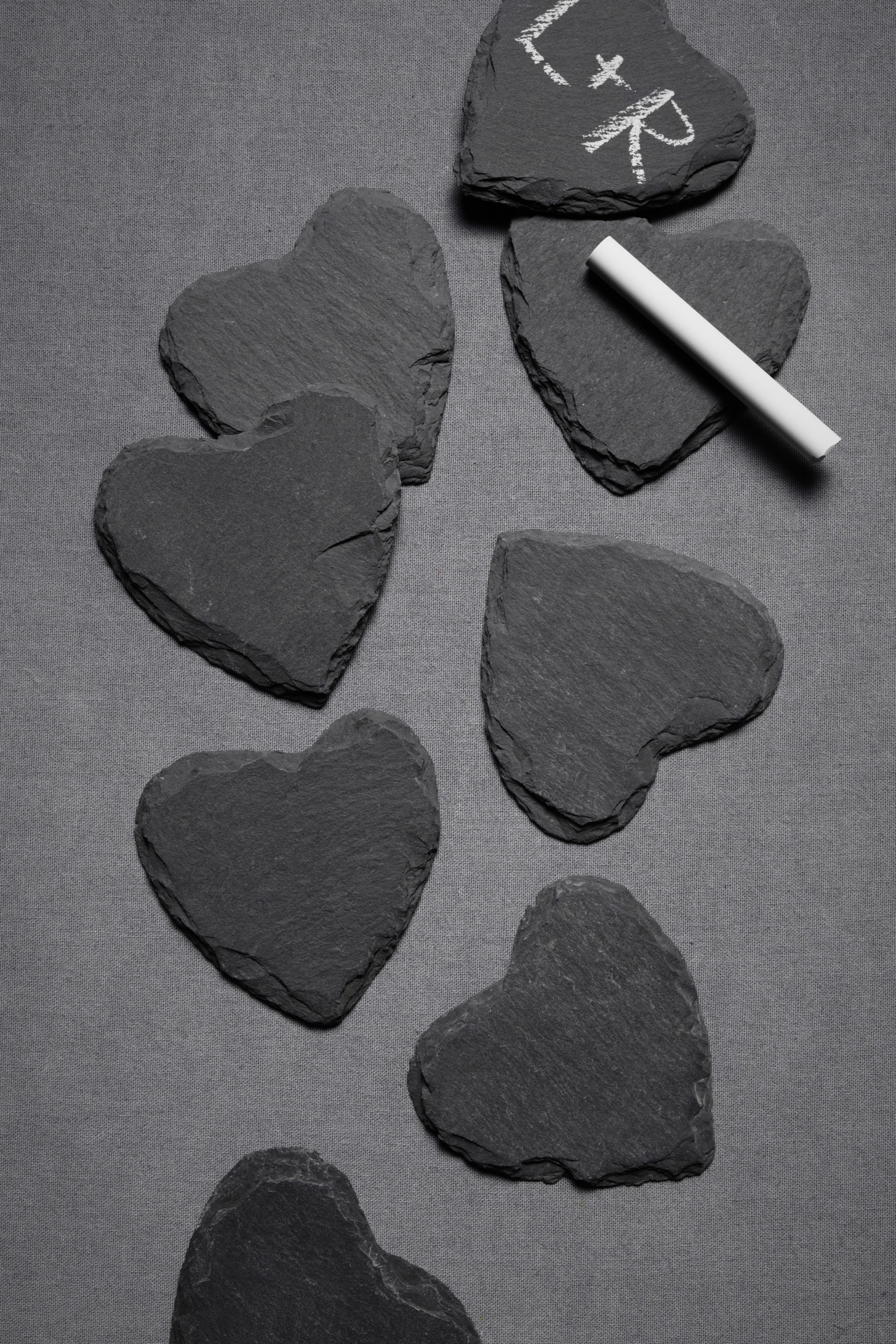 You can purchase these Slate Heart Placeholders on which to write with chalk, via bhldn.
Perfect for wine lovers! Slice the bottom off of your corks, so that they will sit flat on a table and not roll away. Then cut a horizontal slit in the top in which to slip the name card into.
Tip- ask your local restaurant or watering hole if they can donate to your cork collection so that you don't have to drink all of those bottles of wine yourselves! (Unless of course you want to!)
They suggest purchasing various finials from your local home store, snap any dowels off of the bottoms with pliers, cut a slit in the top with a handsaw to slip your name card into, then sand and paint.